One Energy Facials
Our facial treatments include vegan-based, high-quality pharmaceutical grade "aesthetic only" skin care lines.  We provide a variety of rejuvenation facial treatments that cleanse, exfoliate, brighten, lift, smooth, restore and revitalize skin. We can help with issues like aging skin, acne, sun damage, hyper-pigmentation (dark spots/sun spots),  and other skin challenges.
​We will also educate you about how to take care of your skin at home so you can maintain your optimal complexion.
Nano – Needling
90 Mins/$170
Add-on to a facial/$55
Nano-needling is a needle free, non-invasive alternative to micro-needling. The nano cartridge has an array of pyramid like nano pins which is tapped into the skin, forming up to 20,000 invisible micro-channels in the epidermis. These channels allow for our collagen and vitamin-c serums to penetrate deeply into the skin, stimulating collagen and elastin production. Nano-needling is pain free and involves no down time. Your skin will be immediately plumped, hydrated, and tightened. We recommend a series of six treatments to refine wrinkles, reduce scarring, lighten hyperpigmentation, and improve the overall look of your skin.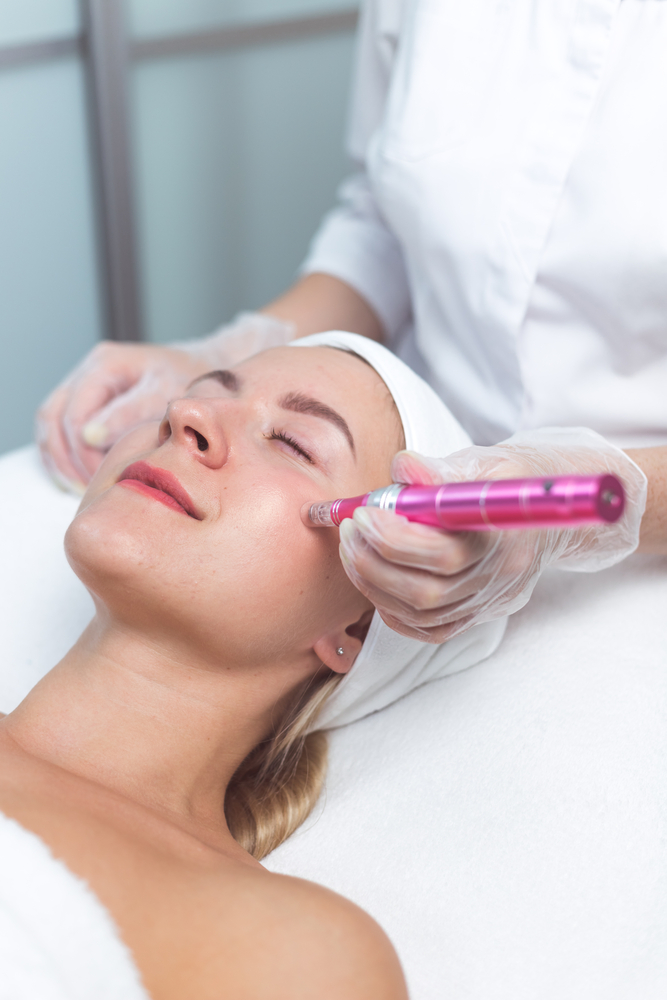 Acne Facial
75 Mins/$135
A decongesting and anti-inflammatory treatment for acne prone skin. Skin is thoroughly cleansed and exfoliated, and congestion is extracted. A high-frequency treatment, along with LED light therapy, kills acne causing bacteria and calms inflammation. Skin is left calm, clear, and smooth.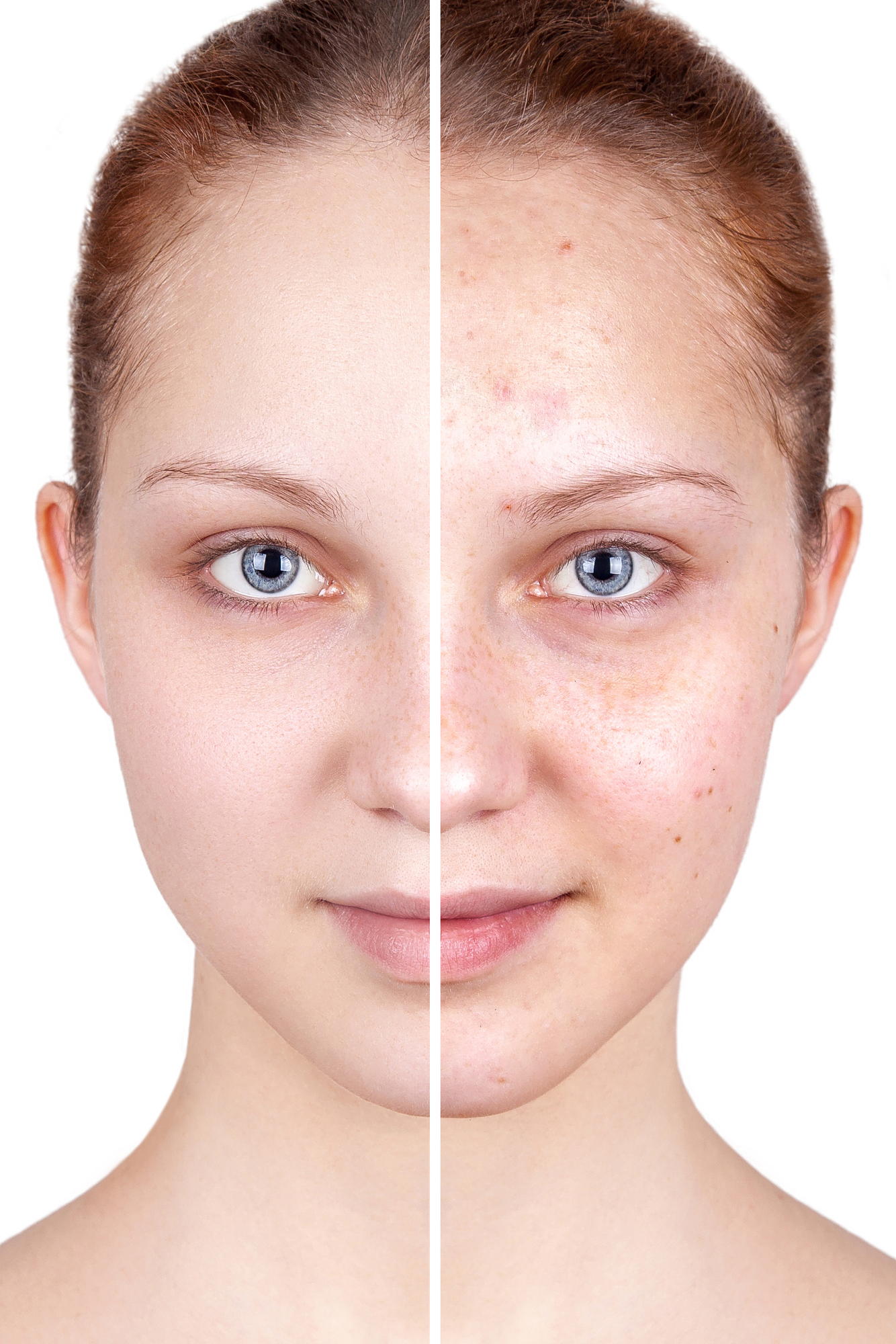 Ultimate Anti-Aging Facial
90 MINS/$165
add peel/$45
This facial concentrates on removing the dull outer layer of skin with diamond bright micro-dermabrasion, and then treating with ultra hydration and skin plumping products. It is finished with a facial toning micro-current to lift and tone your face for a more youthful appearance.
chemical Peel
1 session 45 mins/$90
6 sessions/$450
add-on to a facial/$45
Exfoliation is the deliberate removal of skin cells from the surface of the skin. Certain naturally derived acids do this job quicker and more effectively than scrubs. This results in softer, smoother, more youthful skin and can address issues like hyper-pigmentation, wrinkles, fine lines, firmness, elasticity, acne scarring, and uneven skin tone. You will see results after one session, however the best results are obtained with a series of 6.
Our experienced esthetician will choose the product that's best for you.
Ultra-Diamond Microdermabrasion
45 mins/$75  |  75 mins/$125
add extractions to 45 minS session/$20


**75 min facials include extractions, massage, and hydrating mask
Microdermabrasion uses gentle exfoliation with suction to remove the outermost layer of skin revealing the soft glowing skin beneath it. It is an excellent treatment for dull skin, fine lines, uneven skin tone, and general rejuvenation. Treatment includes cleansing, microdermabrasion, mask, moisturizer, and SPF application. This treatment is most effective when done in a series of 4-6.
EXPRESS FACIAL
30 MINS/$70
add extractions/$25
add peel/$45
Our experienced esthetician will do a thorough skin assessment and then use effective products and techniques to give you amazing results in just 30 minutes.
Signature facial
60 minS/$115
add peel/$45
One Energy's Signature Facial incorporates our philosophy of customized treatments to address your individual skin issues. Our experienced esthetician will do a thorough skin assessment and then use effective products and techniques to give you amazing results. You will then be shown how to maintain those results at home. Our Signature Facial always includes a hand or foot massage.
Pro Nuface Microcurrent Facial
60 minS/$100
add peel/$45
Microcurrent uses extremely small electric current waves to tone and tighten the facial muscles to diminish the appearance of fine lines and aging. It has been called a non-surgical face lift.
Gentleman's Rebalancing Facial
60mins/$95
add peel/$45
The One Energy Gentlemen's Facial focuses on the needs of a man's face. Our experienced esthetician will assess the skin for any issues related to shaving like ingrown hairs, razor bumps, or dryness, and will incorporate modalities to brighten, soften, and deep clean the skin. If you have a beard, we can address the skin under it and deep clean the beard itself using high frequency technology.
european facial
90minS/$165
add peel/$45
For an ultra luxurious experience, choose One Energy's European Facial. We start with a Signature Facial and add ultrasonic cleansing to release debris from pores as well as a relaxing hand and arm massage.
We look forward to being at your service soon!
Weekdays
Monday – Friday  9:30am to 5pm
Weekends
Saturday  9:30am to 4pm
Sunday  Closed